Our Story
Introducing Michelle SgP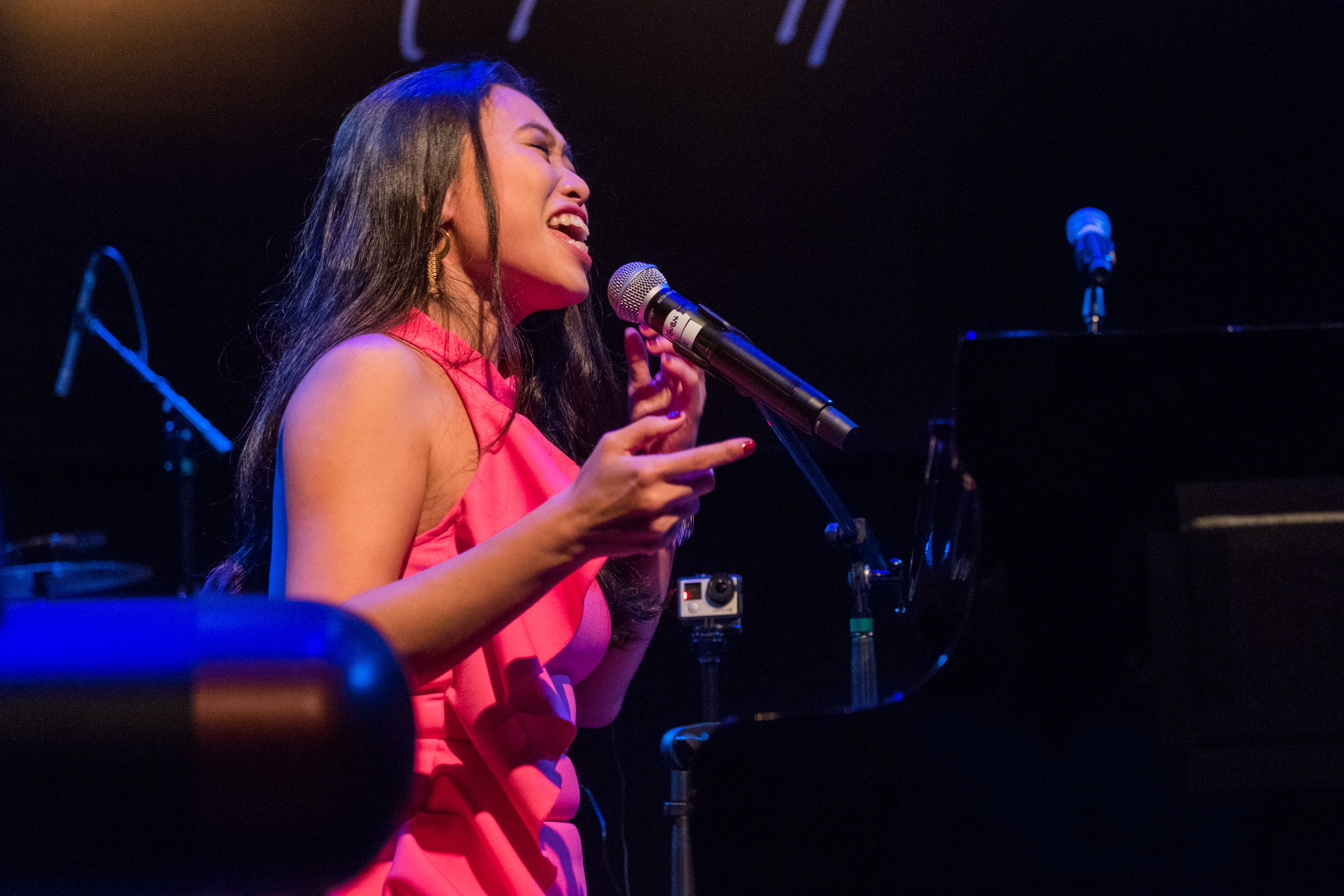 MEDIA REVIEWS (INTERNATIONAL) 
"A strong voice of Singapore" - – Rheinische Post, May 2019 
"100 Inspiring Minutes - Singer Michelle SgP from Singapore convinced with great jazz-pop ballads and great songwriting" – NRZ, Jan 2019
" Michelle captured everyone's attention as soon as she stepped onto the stage"' – Manila Bulletin, Jan 2020
"Never before in Wesel has a vociferous young woman from Singapore rocked, even with all the live-water washed entertainer, songwriter and pianist, named Michelle SgP" – Rheinische Post, July 2018
"..she also played keyboard like Roger Fisher did in the Miami Sound Machine, and she also sang in a voice that sounded different in each piece - Grace Jones, Etta James, Janis Joplin, Annie Lennox or Al Jarreau. She juggled with her vocal chords, sang, roared, gargled and growled." - Süderländer Volksfreund, May 2019
" a kind of musical cosmopolitan, input in things jazz, pop and soul.. taking proximity to artists like Joan Armatrading, Roberta Flack, Diana Krall or Jeri Brown clearly." – NRZ , Jan 2019
"..her voice bears traces of Sarah Vaughn and Shirley Bassey" – Today, 2016
"Michelle's brand of jazz is much more stripped down, refined and palatable than the jazz classics by Nat King Cole and Louis Armstrong…Unafraid to show vulnerability in her skilful song-writing, Michelle sings with a heart-stirring pain that shines through." – ROMP Magazine by Joseph Murray, Dec 2012
TESTIMONIALS
"Michelle is an excellent entertainer vocalist with a style of her own.", Ruby Wilson - Memphis, USA, Blues and R/B Artiste 'Queen of Memphis
"Michelle is one of those rare individuals whose sound reflects her personality. She breathes life into her melodies with the same radiance and joy she lives. Her deep understanding of the blues, soul music and jazz gives her an unlimited amount of diversity and creativity."- Marcus Printup (Wynton Marsalis Orchestra) - New York, USA, Recording Artist and Educator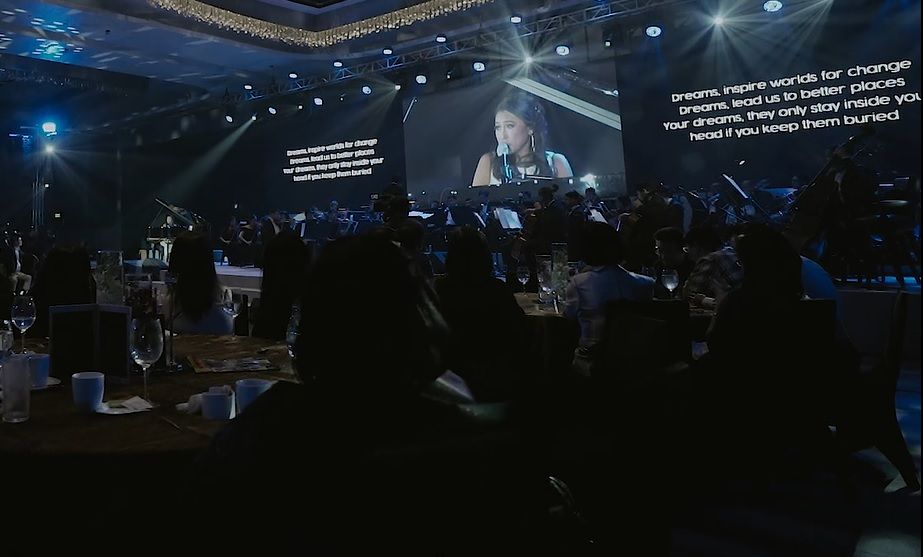 Michelle is an independent music artiste from Singapore (Asia) with a soulful and trailblazing dynamic, and a unique ability to assimilate the various sounds & voices of people and musicians she meets, with soul jazz blues as a common thread. Her effortless improvisational skills and showmanship made her a popular artiste.
Soon after the release of her debut album 'Multiplicity', Michelle was nominated "Overall Best Female Artiste" at VIMA Music Awards in Asia. She was also nominated for "Best Genre-Bender Award", and made it to a global listing on Unsigned Only 2018, the only Singaporean and rare Asian artiste amongst artistes predominantly from North/South America, Europe, Australia, with 3 categories listed "Adult Contemporary Alternative", "Singer-Songwriter" & "Screenshot". Since its launch in January 2018, Multiplicity has since made its rounds in shows in Italy (Milan, Rome, Bologna), Germany, Philippines (Manila), Vietnam (DaLat, Ho Chi Minh), Thailand (Phuket), France (Paris), Finland (Helsinki).
Multiplicity marks the essence of Michelle's music, that is, beauty in diversity and global collaboration, with her country of origin as the centrifugal force. Her project Multiplicity - featured tracks involving up to 68 individuals from 10 nationalities, from ages 20s to 70s, in a myriad of genres (soul/funk/blues/jazz/pop/edm/world), filmed and recorded in 6 different cities – Madrid(Spain), Bologna(Italy), Los Angeles(USA), Melbourne(Australia), Phuket(Thailand), Singapore.
Originals ESCAPE filmed in Los Angeles and Singapore, and DREAMS performed live with the Manila Philharmonic Orchestra in Philippines
With a first rate band, and charisma that has charmed people around the world, Michelle turns events into shows. Hailing from a generation with few native music mentors, Michelle found her place with pioneering spirits across the globe bearing a similar outlook, where she found herself performing with the backing of the Holland's top sessionists for artistes such as Anouk and Marco Bosato, and recording with Spanish musicians which included Spain's pioneer for rock-Andulaz flamenco and homegrown talent based in Spain Nantha Kumar, and more.
 
She also performed "Misty" with Grammy nominated pianist Kenny Werner(Author of Effortless Mastery) at the North Sea Jazz Festival, and was chosen by Michelle Weir (Author of Vocal Improvisation) & Grammy nominated Phil Mattson to demonstrate scat singing at the 2004 International Vocal Festival, Tilburg; which she did alongside Tomaž Kozlevčar, Slovenian conductor & arranger for the world renowned show ensemble Perpetum Jazzile.
 
As music producer, composer, arranger, vocalist, musician, her pre-release original song for Dec 2010 "Free to Fall" showcases her one-woman-band talent. While another of her unreleased songs "Dreams", was used for Singapore's participation in Unesco's - Dreams at 50 project celebrating Martin Luther King's 50th Anniversary of his "I Have a Dream" Speech. The project united bands and dancers from around the world through a video which also featured artiste as Usher. While her latest single release "Serenity", co-produced with Grammy associated producer Stephen Laurence Harvey (Al Jarreau, Brenda Russell), was covered in major medias and key radio stations, and received significant Italian reception.
 
Locally, Michelle had a memorable time performing with Marcus Printup from Lincoln Jazz Orchestra, and sessionists for Harry Connick Junior. She held a memorable residency at Barstop on Fridays from 2007- 2009, holding top nights there with her 4 piece band, where she introduced cover reinterpretations of pop and rock into a jazz bar(to initial protests!), which is now commonplace locally. She then embarked on a season of dueling pianos with Stephen Francis, a unique and fun project on Steinways including 30,000 balloons raining on year end's megashow. After which, Michelle performed to her own sell-out show at Singapore's premier jazz club – the Sultan Jazz Club, and was invited back as guest artiste with Johnny James & his all American band on New Years Eve. Michelle has been featured weekly as solo singer-pianist at residencies as Jazz at the Shoppes, and Fuse Bar(lobbby lounge) the Marina Bay Sands, a destination developed by Las Vegas Sands ranked Singapore's most checked-in venue. Other residencies include 5 star hotels as Conrad Centennial and Mandarin Oriental. 

While as vocal coach-mentor, Michelle has worked with breakout names in the scene with active overseas tour schedules such as Eugenia Yip aka Ginny Bloop of Steve Mcqueens (O2 London, Incognito), members of Micappella (Sing-Off China runnerup), and was appointed coach for Kuo Puo's Jazzkids for World Championships of Contemporary Music, Los Angeles USA which then won Singapore's first Gold medals for singing in Hollywood. While as music director for ensembles, she directed talents as Melissa Tham (Emerging Jazz Vocalist of the Year Award 2015), Sara Wee(53A) during their developing years, as well as with Michaela Therese, Alemay Fernandez, Bevlyn Khoo.